Nathalie Cooren, France, February 2017
Organisation Mondiale Pour la Paix (OMPP)
Préserver la vie humaine dans le monde et au-delà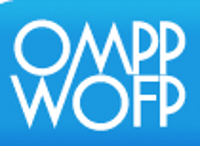 L'Organisation Mondiale pour la Paix OMPP) est une institution à but non lucratif dont la fonction est de préserver la vie humaine dans le monde et au-delà. L'OMPP/WOPF se conforme aux directives des Nations unies, organisation mère et souveraine qui, avec ses pays membres, détermine et offre des destins à notre humanité.
Le but spécifique de l'OMPP est de proposer le cessez-le-feu partout sur la planète et de promouvoir un dialogue de paix sur les innombrables chemins qui nous mèneront à une culture de paix et au bien-être général.
Legal form of organization

Association à but non lucratif

City

Genève

Country / Region

Suisse

Working language

fr

Website
Theme(s)

Education

Lutte contre la faim

Means of action

Programme mondial d'éducation à la paix.

Conférences.

Programmes de lutte contre la faim dans le monde via l'Organisation Mondiale pour la Compensation Humaine (OMCH), un des départements internes de l'OMPP.

Place(s) of action

Argentine, Espagne, Suisse, Italie, Égypte…

Keywords of the actor

Paix, dialogue, humanité, éducation, culture de paix.