Nathalie Cooren, France, septiembre 2017
International Association of Peacekeeping Training Centres (IAPTC)
For better understanding of peacekeeping, its goals and objectives, and of the methods used in training for peace operations.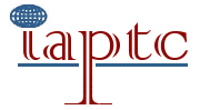 The International Association of Peacekeeping Training Centres (IAPTC) is an open and voluntary association of centres, institutions, and programs dealing with peace operations research, education, and training. It was initiated by Canada's Pearson Peacekeeping Center (PPC) in 1995.
The IAPTC promotes better understanding of peacekeeping, its goals and objectives, and of the methods used in training for peace operations of all types. It is intended to broaden contacts between various international organizations, peacekeeping training centres and institutions, universities, and other interested groups, leading to more effective peace operations.
The IAPTC offers peacekeeping training centre personnel a forum for discussions relating to training without their having to deal with national interests (and sometimes restrictions). Each year, there is an Annual Conference with the host country or organization responsible for preparing the event, and developing the theme and agenda. In the past few years the IAPTC has taken account of the fact that some centres deal strictly with military aspects of peacekeeping, some with civilian, some with police, while others have a mixed program. The Annual Conference now includes both a broad multi-disciplinary agenda of interest to all centres as well as more specialized segments for the military, civilian, and police centres.
Ciudad

New Delhi

País / Región

India

Idioma de trabajo

en

Sitio web
Objetivo(s)

The objectives of the Association are:

To promulgate an understanding of training standards developed by the UN and other relevant organizations and to encourage their adoption.

To educate ourselves about peace operations policy matters.

To identify emerging training requirements flowing from relevant policy matters.

To promote the exchange of experience among training institutions regarding different training methodologies.

To create conditions that facilitate effective networking and cooperation (bilateral, regional, etc.)

To promote an understanding of the different institutional perspectives and organizational cultures present among military, police and civilian components in peace operations.

Medios de acción

IAPTC activities are normally limited to an annual conference. Each year the annual conference is held at a different location. Education and Training Institutions (police, military and joint/civilian) from different countries volunteer to host and the hosting is done on a rotational basis by continents.

In the early days the annual conferences were limited to exchanges of information on education and training programs and developments. Over the years the annual conference has evolved in a number of ways. For example, it now includes a seminar portion with a topical theme. There is also an opportunity to discuss issues of mutual concern within professional groups – military, police and civilian. Moreover, the IAPTC program considers training issues of common concern, in multifunctional groups. In addition, there are ample possibilities to exchange information on education and training practices, policies and methodologies amongst the many institutions participating.