Nathalie Cooren, France, septembre 2017
Folke Bernadotte Academy (FBA)
An organization that represents Sweden's expressed dedication to international peace and security.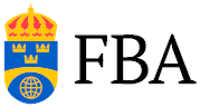 The Folke Bernadotte Academy (FBA) is the Swedish government agency for peace, security and development.
FBA supports international peace operations and international development cooperation. The agency conducts training, research and method development in order to strengthen peacebuilding and statebuilding in conflict and post-conflict countries. We also recruit civilian personnel and expertise for peace operations and election observation missions led by the EU, UN and OSCE. The agency is named after Count Folke Bernadotte, the first UN mediator.
Organization:
Some 100 people work at the FBA in Sweden at its offices in Stockholm and Sandö.
The agency consists of three departments and a secretariat:
Department for Missions, Elections and Deployment (MED)

Department for Peace Operations, Leadership and Gender (PLG)

Department for Prevention, Peacebuilding and Governance (PPG)

Secretariat for Development Cooperation Strategies (SDC)
These are supported by an administrative department covering finance, record-keeping, archiving, reporting, planning, coordination, security, human resources, communications, management support and IT.
Ville

Sandöverken and Stockholm

Pays / Région

Sweden

Langue de travail

en

Site web
Thème(s)

Disarmament, Demobilization and Reintegration

Conflict Prevention and Conflict Resolution

Women, Peace and Security

Leadership and Political Affairs

Rule of Law, Human Rights and Election Support

Cooperation in Peace Operations

Security in the Field

Security Sector Reform

Moyens d'action

Policy, Research and Development (Publications, International Expert Forum, Research Working Group)

Courses : Civil-Military Coordination in CSDP Operations / Course on Disarmament, Demobilization and Reintegration (DDR) / Course on Rule of Law / Course on Security Sector Reform / EU Senior Mission Leaders Course / Facilitation of Dialogue Processes and Mediation Efforts / Field Strategies for Civilian Protection / Gender Adviser Course / Information and Intelligence Cooperation in Multifunctional International Operations (IIC) / Political Adviser Course / Pre-Deployment Training for Personnel in EU CSDP Missions / Protection against Risks and Threats in Conflict Areas / Tailor-Made Courses on Conflict Prevention / United Nations Civilian Staff Officer Course (UNCIVSOC) / UN Senior Mission Leaders Course

Education and Training Networks

Lieu(x) de l'action

FBA recruits and deploys civilian experts to international peace operations which Sweden contributes personnel to. The operations are mostly led by the UN, EU and OSCE. The map shows where the FBA has deployed staff.